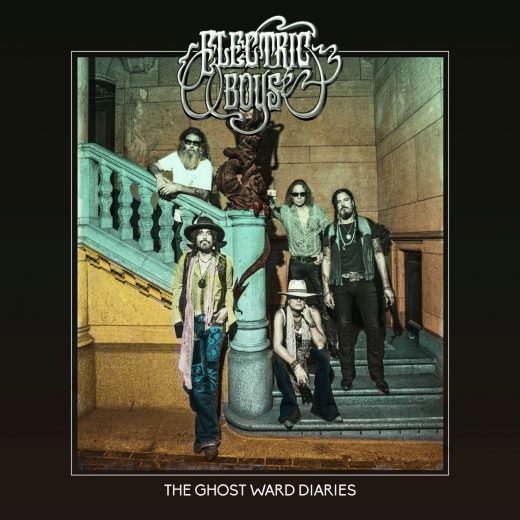 We've just signed a distribution deal for our upcoming album "The Ghost Ward Diaries"!
– PRESS RELEASE –
Swedish rockband Electric Boys sign with Mighty Music and release new album in November.
"We like guitar riffs, strong hooks and heavy grooves, performed on analog instruments. I guess you'd call it classic rock."
"Lyric wise it's a bit darker than before; little diaries from times on the road and the struggle in between."
"The album is far from predictable, yet it was the easiest album to record since the reunion. We really had a good team going with producer/engineer David Castillo." Conny Bloom, Electric Boys.
Electric Boys have just finished recording the new album "The Ghost Ward Diaries" to be released on the 23rd of November worldwide through Mighty Music. Conny describes it as "different" and full of fun.
The first radio single and music video from the upcoming album, "Hangover In Hannover", is due to be released in late September.
ELECTRIC BOYS – "The Ghost Ward Diaries"
Out 23rd of November 2018 worldwide through Mighty Music on LP, CD and digital.
Tracklist:
"Hangover In Hannover"
"There She Goes Again"
"You Spark My Heart"
"Love Is A Funny Feeling"
"Gone Gone Gone"
"Swampmotofrog"
"First The Money, Then The Honey"
"Rich Man, Poor Man"
"Knocked Out By Tyson"
"One Of The Fallen Angels"
Pre-order here: www.targetshop.dk/electricboys or at your local record pusher.